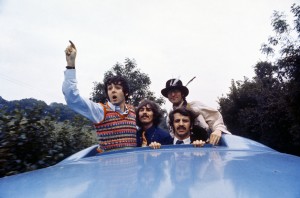 The Beatles look out of the Magical Mystery Tour coach skylight. On location in the West Country, England. September 1967
Images may be editorially reproduced only in conjunction with the 2012 DVD & Blu-ray / digital release of Magical Mystery Tour.
Please credit © Apple Films Ltd.
Promotional and review purposes only.